So, a lot of the fall fashion right now is a nod to the past. My favorite fall trend is the "ladylike" style! It is a total shout out to the time of housewives, secretaries and all things ladylike! Given that I have an affinity for vintage fashion, this is totally up my alley!
Full skirts, belted dresses.... oh my!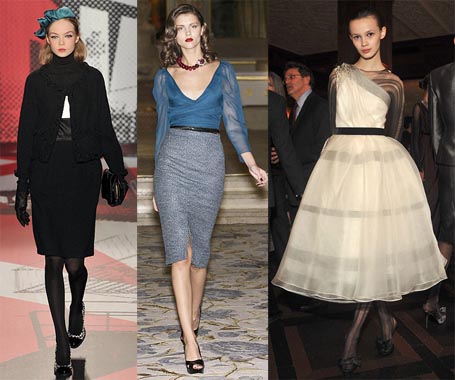 New York Times magazine had a quiz about sustainable fashion that made me chuckle! Can you tell what fashion styles are repeats? Take the
quiz
and see how you do!
Until next time...xoxo