So, crib bedding is kind of an important item! When creating a nursery.... it really should be the first thing you pick out. Your theme (or not), colors and style should come from the bedding you choose!
My mom has already purchased my crib bedding for me. I wanted to be sure it did not sell out! I am was looking for something will a variety of colors in in and something that was shabby chic and feminine.
This is what I finally selected!
Here are some other cute Girl's Crib Bedding Options (I will do boys and unisex on another day!)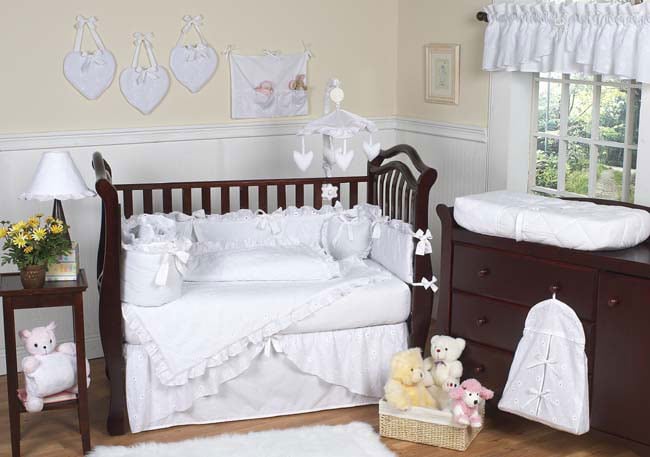 My piece of advice is don't buy EVERY single matching item. If you get the sheets, quilt and bumpers, add in your own elements from there. If you do all the basics plus matching curtains, diaper stackers, rug and more... it can be too much!
Boys and Unisex options will be shared in the near future! Until next time....xoxo